So you

make a blog

and now you want to monetize it and earn some money.

Applying for a Google Adsense account is normally your first step to monetizing a blog. But want if you got rejected by Adsense, or you got a mail from

Adsense

"Your Google Adsense account has been disabled or temporarily banned". well

, there are hundred even thousand way to make money from your blog without Adsense

. So

in this

article

, I am going to tell you the best 20

Adsense

Alternatives Which I personally use along with

Adsense.

Try these

Google AdSense Alternatives

2019(Only Ad Network No Affiliate Network)
Top 20 Google Adsense Alternatives in 2019 for Bloggers
Also Read, Bluetooth USB Rechargeable Mini Wireless Earbud Under Rs.600
1)
Infolinks
Infolinks is the 3rd largest monetization network today, after Google AdSense and Amazon Associates. They generate high revenue for over 200,000 online publishers in 130 countries. Infolinks is one of the more popular supplementary income sources because their ad units are comparatively unobtrusive
Their platform is very simple to integrate into your site, and is open to any publisher, big or small, with no setup fees, no minimum requirements for page views or visitors and no hidden commitments. Infolinks advertisers are selected based on quality
2)
Bidvertiser
Bidvertiser is another great AdSense alternative if you didn't get Adsense approval or got banned then your in luck because Bidvertiser offers instant approval.
Bidvertiser is a cost per click ad network that also offers conversion incentives to publishers. Bidvertiser offers a referral program which pays for referrals of both advertisers and publishers.
They pay publishers 30 days after a month ends.
Payment is by PayPal or check.
The payment threshold is $10 for PayPal and $100 for checks.
Propeller Ads is a popular ad network which is online since 2011. Propeller Ads is a good solution for medium and large publishers as it provides various ad formats including mobile advertising so that publishers can monetize their full inventory.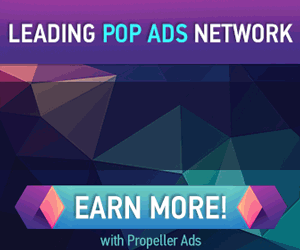 PropellerAds is an innovative digital and
high paying advertising network.
Features:
No Traffic Restrictions To Join
Quick approval: You need not to wait for getting your site approved
100% Fill Rate
Premium advertisers
Publisher payments are processed monthly; min. $100 by either PayPal, Bank Wire or Payoneer
4)
Revenue Hits
Revenue Hits
. It's a performance-based ad network that helps you earn money by CPA (Cost Per Action) based system. It's an advertising pricing model where the advertiser pays for when a visitor delivers for each specified action such as registering to their site offers etc.
You can include your ads showing up on several sweet spots on your blog including;
banners
sliders
shadow box
top of the banner
footer
popups
Signing up for their account is easy and free. Once you sign up for them, you simply have to choose a payment method. They are currently paying through PayPal, Payoneer, Wire transfer.
Grammarly Review 2019: Best Blogging Tool And Is Grammarly Worth It?
Chitika can be used as a replacement for your Adsense but you will need to search traffic for Chitika to be effective.
Chitika also has an ad selection optimized for mobile.
How payments work:

Payments are sent via Payoneer 30 days after the end of the month in which you reach or exceed the minimum threshold of $50. You can opt for the wire transfer option if you earn at least $10,000 per month regularly.

Blogger requirements

: Application now takes at least 4 weeks to get processed. They have traffic and content requirements but are not disclosed.
Also Read,
Top 10 Expert SEO Tips & Advice To Boost Your Traffic In 2019
How To Setup Free Custom Domains (.Tk, .Ml, .Cf, .Ga, .Gq)To Blogger 2019
Bluetooth USB Rechargeable Mini Wireless Earbud Under Rs.600($9)


This is another haven of AdSense exiles, and the thing about Clicksor ads is that it doesn't look quite like the ads in AdSense.
t's also very easy to install, and like Infolinks there's a plugin if you use WordPress, joomla, Blogger, or Drupal. The approval process is quite quick, and you can have ads from other networks on the same page as long as you only have 3 ad units from Clicksor at the most
Requirement:
Your website/blog should be in ENGLISH
Regularly updated pages.
PopAds is a performance network specialized in Pop Unders. They have good rates and they can monetize all countries. Something great about PopAds is that they can pay daily as long as you earn $5 or more per day. Their quality is good, and they also have pop-ups, tab ups/unders, and other monetization methods. Their approvals are easy and setting your ads takes just a few minutes.
Also Read,

How To Host Your Website On Google For Free 2019
8)

Cuelinks
Best Indian Affiliate Program for Bloggers
Cuelinks is a content monetization network for Indian Bloggers. It can easily convert your normal any merchant links into a "revenue generating links" by using 2 minutes installation (simply installing a JavaScript code) on your website. So, when any user clicks on that link and generate a lead or buy a product you get a commission. As of now, Cuelinks offers more than 1000+ affiliate program and campaigns for you. You can choose based on your niche and content. Some of the major merchants are:
Amazon
Airtel
Flipkart
Jabong
Myntra
MakeMyTrip
ShopClues
Limeroad
Dominos
BigBasket
And many more ……
Cuelinks has 20,000+ publishers and 10 Millions+ Clicks/month. Now, you can realize how reliable this network will be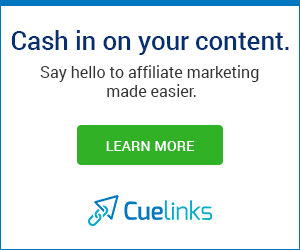 Cuelinks is called a 2 Minute Content Monetization tool because it actually takes less than 2 minutes to integrate Cuelinks on your website
You Don't Need To Have A Blog ( Even You Promote It On Your Social Sites )
If your site is in the Adult, Lifestyle, and Entertainment niche, ExoClick is the right ad network for you! ExoClick will ensure your ads perform better than your competitors. As a large publisher for the adult niche, your ads can be published in over 20 different formats with optimized and behavioral targeting. ExoClick launched RTB demand and native advertising this year.
Ad Types: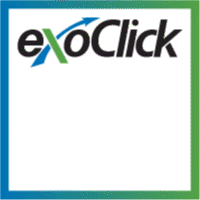 Billboard banner

Link Ads

In-video banner

Native advertising

Display Banners (300×250, 468×60, 728×90, 250×250, 120×600, 160×600, 315×300)

Sticky banners

Pop-unders

Instant message

Video Banners

Pre-roll in-stream video

In-video ads

Direct links
For Mobile:
Interstitial

Display Banners

Instant message

Pop-unders

Mobile redirects
ExoClick is here to help publishers earn the money they deserve with real-time statistics, multiple formats, and 24/7 friendly customer service.
One of the most efficient Adsense alternatives on this list is VigLink. Once you integrate it with your blog, it analyzes your content and automatically links your product mentions to "the best-paying merchant with the highest conversion rate."
Yllix media is often mentioned everywhere as a good Adsense alternative. They have very clean ads and high CPC that's why publishers see them as a good Adsense alternative.
Yllix media Features
Minimum payout - $1 (PayPal & Payza), $100 (Bank Wire)

Payment frequency - weekly

Payment methods - PayPal, Payza, Bank Wire

Ad types - CPM, CPC, CPA, Slider, PopUp
Popcash is another very good network that has been out for a long time and usually gives me similar results as PopAds (see number 4). PopCash has PopUnder ads with a great CPM and good inventory for all countries both for mobile and desktop traffic. You can request your payments inside the dashboard and they pay via Paypal, Payza, and Paxum..
PopCash features
Ad type - pop-under

Payment methods - Paypal, Paxum, Payza

Payment frequency - Dailly

Minimum payout - $10
Also Read,45 Best Free And Paid SEO Tools(2019) To Instantly Improve Your Rank
13)
CoinMedia
CoinMedia is a Bitcoin-based ad network based in US. The revenue model of this bitcoin ad network is CPM.
Requirements For Publishers
The websites must not host any illegal content or malicious code.
This ad network doesn't accept adult sites.
The websites hosted on free hosting platforms are not allowed to join this network.
The publishers must not use auto-refreshing sites, proxies and traffic exchanges to send fake traffic.
The websites must not have created for the advertising purpose. The content must add value to the visitors.
Being a publisher you must not encourage others to click or view ads.
Ad Formats
The publishers can have the following ad formats :
Text line ads
Standard banners (468×60, 728×90, 300×250, 300×600, 120×600, 160×600, 200×200 and 125×125)
Pop-Under
Payment
The publishers get paid on a request basis. The minimum payout is 0.004 BTC and the transaction fee is 0.0005 BTC. The only payment option is Bitcoin
14)

HilltopAds
HilltopAds is especially perfect for beginner webmasters with no prior experience in website monetization because there is no restriction on websites. Almost all websites such as micro sites, entertainment sites, gaming sites, blogs, news, etc, are accepted. Also, with a clean and intuitive dashboard, publishers are sure to enjoy a maximally enhanced user experience with HilltopAds.
AdNow

has been in operation since 2014. So much has changed in the last two years and the initial wave of reviews of the company.
Sidebar widgets which are ideal for desktop traffic
Widgets placed within the content which work great with mobile traffic
Standard widgets placed at the end of the content
A-Ads (Anonymous Ads) is a Bitcoin-based advertising network. As the name suggests this network won't store any information of advertisers and publishers. They claim to deliver more than 109 million ad impressions a day. The revenue model of this network is CPM.
Requirements For Publishers
The publishers must not use
More than 3 ad units per page.
Send fake traffic using bots.
Bots or software to manipulate clicks or impressions.
Ad Formats
The publishers can allow or disallow ads among these 4 categories: NSFW ( Nudity or other content not suitable for work ), Gambling (Games of chance, HYIPs, Ponzi schemes), Shady (Ads that pass other filters but might be considered inappropriate by publishers) and High-risk investments. The publishers can have access to the all standard sizes.
Adsterra is a premium advertising network serving over 10 billion geo-targeted ad impressions per month
Another ad network that promises to treat you better than Google Adsense is Adbuff.
Adbuff's Adsense alternatives pitch is that they'll respond to your queries within 1 business day. They also have one of the highest possible revenue offers available.
Rev Content is the only ad network listed on this Adsense Alternative list which has very high requirements to accept your blog. They even proudly say that they reject 98% applications that comes to them
Adclick Media offers pay per click earnings opportunity for bloggers and website owners.
Final Words
If you like to experiment with your blog then you should definitely try to use some of these Adsense alternatives with your blog.
Although AdSense is considered one of the best income sources for most bloggers, it is still not the recommended income source in my opinion. There are lot better alternatives to AdSense that pay you more with the same level of traffic. My main motive behind listing out the Google AdSense alternatives is to help you make more money with the current traffic you have
Found an article helpful? Donate via
Paypal
Even if your Google Adsense account was banned, this is not the end of the world. In fact, it's only the beginning