The purpose of this article is just to make sure that the best YouTube alternatives are talked about in detail with their features highlighted.
Monetization of video content used to be free and easy for everyone, but nowadays it is becoming increasingly restricted. Since the apocalypse, algorithms are being increasingly relied upon to police content and videos are often mistakenly demonetized.
Some smaller creators are also starting to become upset since YouTube added new eligibility rules for monetization. Creators now need to have at least 1000 subscribers and 4000 hours of watch time before they can monetize their content. This might not seem like a lot to some, but many dedicated YouTubers struggle for years to reach 100 subscribers.
We have the 10 best sites like YouTube lined up for you to test out, so let us not waste any more time than necessary and detail all those options for you.
1. Dailymotion – Popular Video Sharing site like YouTube
If it is not YouTube, then it is definitely Dailymotion. Our first YouTube replacement is the second-best option you have at your fingertips to start viewing content on a daily basis. Since it features nearly the same layout and provides the same video categories as its video-streaming and uploading rival, users will get accustomed to using Dailymotion immediately.
Has less harsh rules than YouTube on removing videos, but that can also be detrimental and uploaders might be free to upload whatever content they want
Features the same layout so you will get used to it right away
Professional quality videos at your viewing disposal
Same lists of video categories to make it easier for you to navigate around.
High-definition uploads will only be available for pro users
Is not popular in the U.S., even though it has accumulated quite a reach in Europe
Video resolution limit is capped at 1080p
2. Vimeo
Vimeo isn't competing directly with the big fishes like Youtube or Dailymotion, it caters for a specific type of audience only. Vimeo is a platform for artists, like short filmmakers, advertisers and creative people. The creators use Vimeo to target a particular niche crowd who are looking for some classy genre videos. So, if you consider that visibility to the interest-based viewers is what matters, then this is an apt platform for you share your content.
Vimeo has a number of great features, one strongly being Ad-free. If you are looking to embed a video on any website or platform without any Ads like that on YouTube than Vimeo can come as a rescue. Vimeo does come out to be a lot more professional as it respects the content and I would love my video to play right away without any ads.
Focus more on the video the user is streaming and provides less distracting elements in the background.
A place for creative content creators to showcase their work to others
Encourages high-quality filmmakers to provide their magic
Vimeo homepage is a delight for the eyes
The website has a limit of 500MB per week only when uploading videos and this for each user
Video limit can be upgraded, but that is only capped at 5GB and will require a monthly fee
3.

DTube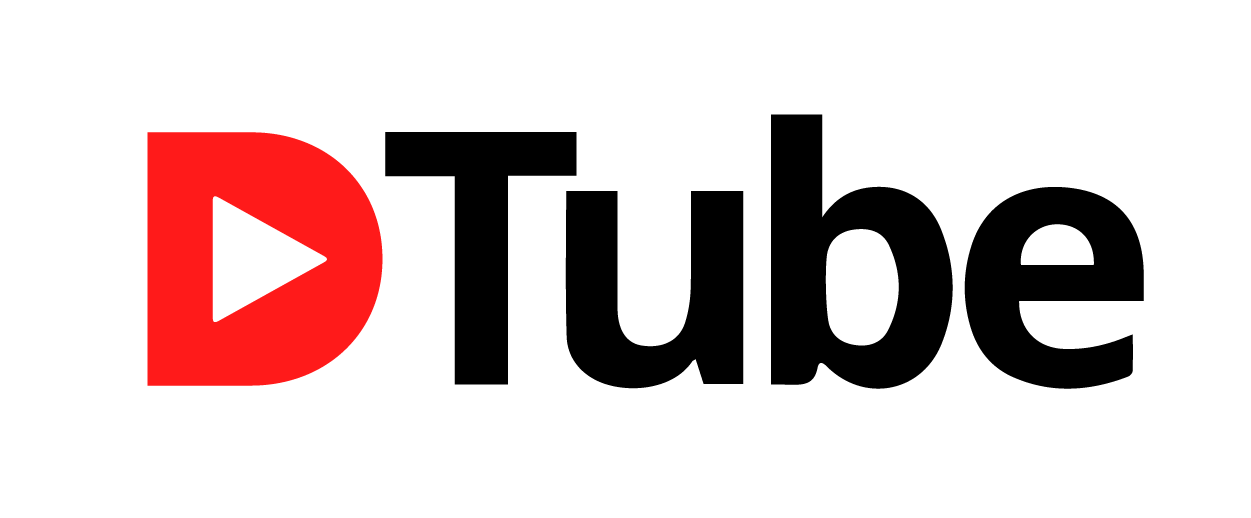 This is relatively new but very similar to the youtube in appearance and interface. DTube is a decentralized platform where the uploads are hosted on the blockchains. YouTube is a centralized network with Google having complete control over the platform and its content. DTube is the best alternative for YouTube in terms of security and content freedom. There are no censorship issues and the user's data is distributed across various blockchain servers so no point of hacking. Also, DTube is neatly arranged and the reason you must check this out is the business strategy that they use. They try to reward in the form of STEEM cryptocurrency to people who post videos and users upvote videos to give them worth.
DTube interface is very simple with a quick login section and buttons to upload videos. You can either upload video from your storage or transfer the videos from YouTube, Dailymotion or Vimeo. The DTube is relatively new and you may not see a large content variety. As time passes you can expect it to be more popular with popular creators making it their creative place. The blockchain network also makes videos more secure, in case YouTube thinks to pull things back, you are still on the safer side.
Completely ad-free.
Based on Blockchain.
Users get cryptocurrency rewards for uploading videos and leaving remarks
Familiar interface.

Not enough videos.
It cannot rival the giant that is YouTube.
The video-sharing platform is appealing in all aspects having an existence older than YouTube. It is a community-based YouTube substitute having a 90-second limit on all the hosted videos.
Comparing the features of the platform, it may not come into competition with the other competitors.
Features of Metacafe
Simple privacy policies
It does have an extensive content collection inclined towards any particular category. Hence a place for all kinds of people.
Max 90 seconds video makes it quick to watch and get informed
The streaming speeds are very good.
Content creators earn on the basis of views they get in MetaCafe and also they can take
advantage of affiliate marketing.
Final Words
YouTube is genuinely the most authentic and reliable video sharing platform available with a global repute. Yet, the sudden increase in the number of video content creators makes them create a huge list of rules and regulations.
If you're searching desperately for the best video streaming sites as YouTube alternative, our recommendations have been given above, so let us know which one are you going to switch over to shortly.