Now, you may or may not have been addicted to games before the entire pandemic thing, but indeed, after lock-down was imposed, games became a big stress-buster for all of us. All of us have at-least-once been scolded by our mothers for this thing, right?
But honestly, games help transport us to a world of virtual reality where you feel as if you are the hero trying to shield himself from the villains. Today, let us discuss the top 5 games that have helped us maintain our sanity and satiety during lock-down!
1. Ludo King
That happiness when you slice off your friend's got, forcing them to start again from scratch, is gold. Then seeing that 'winner' tag associated with your name makes you want to lift your imaginary collar. The makers of this game revealed in an online interview about how they thought of molding their childhood memories into a game, not knowing then that its popularity would surge manifolds during the pandemic.
Plus we all have to agree that online Ludo is much much better than its offline cousin as we get to play it with our friends and extended families based miles apart and not to forget our quarantine wouldn't have been the same tolerable without it!
2. Slither.io
Remember the ever-green snake game? The very first game that could be played on those bulky cell phones, it involved directing your snake to eating the apples that used to pop up on the screen randomly, and with each apple, the snake grew longer. The end game was to decide how we could go on maneuvering the snake without it crashing into itself. Well now imagine that game being played online by thousands of people, every day.
Slither.io is a game just the same as the legendary one, other than the fact that you play as a cartoon worm instead of a snake, and that you eat the pixilated remains of the other smaller players after you clash against them and destroy them. With each pixel eaten, the worm grows larger, and at the end of the day, whoever has the largest worm remaining, wins the day's title and gains the advantage of broadcasting a message to the headboard, visible to all the players around the world.
3. UNO
UNO, the card game, has gained a large following worldwide. Having simple, specialized cards with easily understandable rules, it can be played between two or more people. The first person who has no cards left is the winner of the game. But you might be wondering- how is a card game relevant here?
That is because UNO now has its own online platform. This extremely visually attractive app enables players to play this much-loved card game without owning a physical set of cards. One could play in their own group, with people around the world, or even with the bots present in the game. And since it is an online means, there are now several achievements to be won, not just the winner title.
Players also have an option to customize the designs of their cards and throw in their own extra rules. There are time limits and extreme challenges site, which makes the game even more hyped and engaging.
4.Candy Crush
There was a time I would play candy crush for 8 hours straight, wanting to upgrade myself at every point. I did end up going quite high, but what makes it so breath-taking? Some people would say an easy user interface. Yes, that counts, but what about the beautiful candies you get to see all along and the exotic sound when you swipe a group of like sweets?
Then, it's easy to operate upon the interface, make sure that all the generations of a family become obsessive towards it, sticking to their phones day in and day out. They want to penetrate as many levels as you possibly can, and that too within a day has a satisfaction of its own, which you can't deny! Oh, and the small rewards you get along the way of crusading towards your goal makes it more interesting. Trust me even I have been a prey.
5.Angry Birds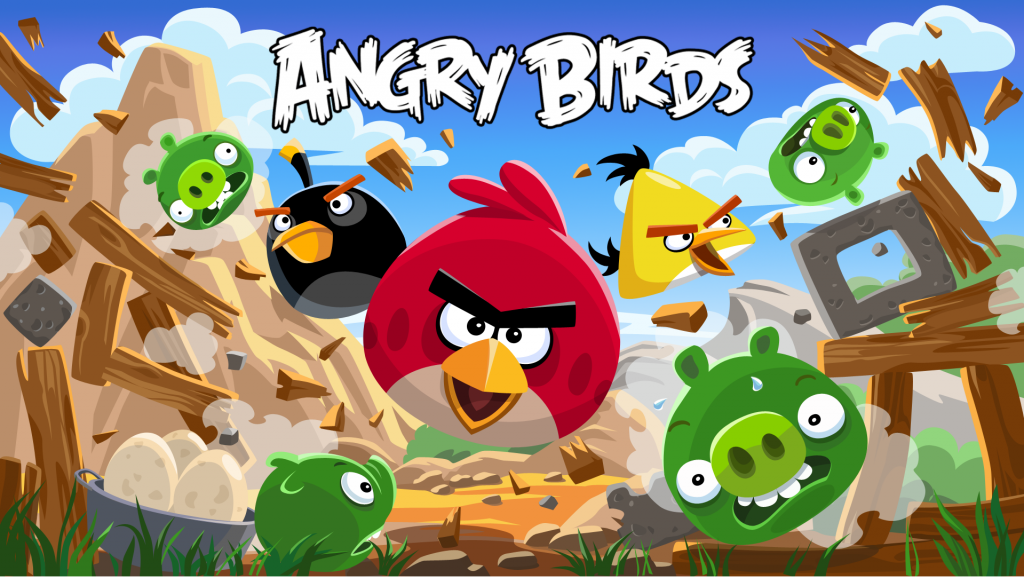 Another game I spent hours on! That stretching the cute birds to probably the farthest you can before releasing them to blast the bombs was not a feeling but an emotion. However, absorbing these games might be, we have to learn to draw a line. From personal experience, I can firmly state that addicting yourself to a game, that too online is not good. Real-life games allow us a breath of fresh air apart from toning up our bodies. Sitting on a couch and playing these games, make up for an unhealthy future.
See, addiction to anything is wrong. If a thing is taking up your entire time and coercing you into scheduling your life based on it, then STOP. Few days will be difficult, as it was for me, but in the end, you will thank yourself for stepping up for your brighter tomorrow! Learn this quote by heart, the tough the things get, the tough get going.
Special Mention
MaskGun is a real-time online Multiplayer 3D First Person Shooter built for Mobile Devices
Conclusion
So until issues cool through, enjoy playing these games. There are tons of other games to explore too, like Blades and Rings, Bit Heroes, and Helmet Heroes, as FreeAccountsOnline reports. But don't get invested in them for more than 4 hours. Or else, they could be deadly!