As for SEO tools, there are a dozen. However, for the best SEO tools, two names often dominate the SEO world Semrush and SimilarWeb. These two are the most popular SEO tools for bloggers.
In fact, I use both tools every day for my digital marketing work and my blog, and yes, if you have the budget and the resources I highly recommend doing the same. But then I asked myself if I had the only budget for an SEO tool, which would be my best choice - Semrush or SimilarWeb?
Semrush and SimilarWeb are popular tools on the web for analyzing traffic from competitors. Now you need to know which tools to use to get accurate data about your marketing campaigns.
In this post, I'm not only going to talk about Semrush Vs SimilarWeb features for web traffic. I'm going to share every corner of using Semrush and SimilarWeb tools for your marketing campaigns.
I'm clearly interested. And a few searches later, as well as a visit to a very toxic forum, SimilarWeb vs Semrush Reddit, I realized I wasn't alone with these doubts. It turns out that SimilarWeb vs. Semrush is a global dilemma for SEO!.
In today's article, I will be comparing Semrush with the SimilarWeb in different categories and we'll find out which tool has better keywords, links, and more.
Let's get started!
Overview Of Semrush and SimilarWeb
Semrush: Semrush is a reliable and versatile management platform for digital marketing. It analyzes the traffic of different marketing channels to improve decision-making at a later date.
Help marketers overcome their SEO weaknesses and improve their search engine rankings. It offers a critical look at your competitors' digital marketing campaigns and informs you of topics that will attract your target customers.
SimilarWeb: Similarweb is a popular tool for competitive intelligence on the web. Similarweb is not a core marketing platform just like Semrush. It's a web analytics tool that gives you analytical insights into website traffic.
Analytical tools allow you to track the overall performance of your business, track emerging opportunities and improve your decision-making process.
This tool collects essential information to compare your website's performance and provides you with the best business techniques and new growth opportunities.
Semrush

Vs

SimilarWeb

: Keyword Analysis Features
Semrush: Semrush also provides you with information on websites that are sticking out organically with your chosen keywords. It comes with a unique tool called Magic Keyword Tool.
This is more than just a basic keyword research tool. This tool evaluates the overall difficulty of a keyword and determines all ranking parameters triggered by that keyword.
It provides you with the most advanced questions containing specific keywords. Not only that but Semrush is also equipped with a site audit tool.
It performs a complete analysis of your entire site to identify possible mistakes you might make with keywords and other SEO elements.
Semrush For FREE The Ultimate 20-in-1 SEO Tool
Similarweb: SimilarWeb Keyword Analysis identifies keywords to optimize your PPC, SEO, and content strategy. It tracks the progress of various keywords and monitors websites that are losing organic traffic to a specific set of keywords.
In short, it tells you about a site that continues to attract the most important share of traffic from each particular keyword. SimilarWeb can analyze up to 200 different keywords to provide the best keywords for your website.
Plus, SimilarWeb will give you an overview of the best landing pages for your keywords which will help you reorder your campground around the most effective keywords.
SEMrush vs Similarweb: Competitor Traffic Analysis
With Semrush Traffic Analytics you can check target audience overlaps between all websites. This subscription also includes a new Market Explorer tool which will help you identify the demographics (age and gender) and interests of your market audience. You can also use the feature to find similar websites.
Audience Analysis & Demographics
Competitor Traffic Analysis
You also have the option to compare your domain to competing domains and see all the differences and similarities in terms of traffic, market, traffic sources, top pages, countries, etc.
While SimilarWeb lets you analyze your audience's demographics, interests, and geographic audience. You will also see similar websites on the tool but you need to pay extra money for this data which is not cool...
However, audience overlap is not taken into account. The tool loses another chance to win a point.
Traffic to the Most Popular Pages
SimilarWeb has had a feature called Popular Pages in the past that ranks internal pages based on their ranking percentage. This feature has recently become available to a wider audience.
Meanwhile, Semrush Traffic Analytics has a detailed Top Pages report which lists the most visited pages on the website and reports both internal and external visits. You can filter rankings based on unique page views, unique visitors or entries, and also view input sources.
It seems like this feature can lead you to insightful conclusions and bring one more point to the Semrush tool.
Semrush vs

SimilarWeb

: Traffic Analytics
Semrush that comes closest to industry analysis is the Market Explorer. This is a separate tool that lets you view a list of relevant websites that are similar to the one you entered.
Driven by an algorithm of the tool, it is believed that these domains belong to actors targeting the same market and working in the same industry.
In addition, they have recently introduced a new feature in Market Explorer that measures the growth rate of market participants along with the size of their current audience.
This is understandable visually and I see it as an insight for new market research and competitive comparisons. At SimilarWeb, the industry analysis is very clear. You can review and compare the performance of the category, traffic share, and industry leader against this indicator.
However, the tool does not evaluate the growth rate of individual players. Given that Semrush has more capacity and additional functionality included in the Traffic Analysis price, I give Semrush the point.
Mobile Users Data
Mobile traffic data is fully accessible in Semrush Traffic Analytics.
but in SimilarWeb you have to buy it separately.
Given that mobile marketing costs are expected to increase by 70% over the next five years, we are tempted to give Semrush Traffic Analytics more than a point. But rules are rules and we add them to the tool results.
Semrush vs SimilarWeb: Keyword Research
Semrush comes with an excellent keyword research tool. In general, there are two main types of keyword research:
1. Competitive Keyword Research
2. Look for keywords with the initial keywords
With Semrush, all you have to do is enter a competitor's URL and get back all the keywords the website is ranking for.
They also have a tool called the Keyword Magic Tool which allows you to research successful keywords just by entering the main keywords.
You can use filters, sort columns, and more. Semrush also displays various keyword types, such as B. Question, broad match, phrase match, exact match, and related keywords.
Apart from these two, you can also implement keyword gap analysis with Semrush.
This will help you understand what keywords your competitors are ranking for in general, but your business may really be lacking.
With SimilarWeb you can analyze competitors' keywords as well as research keywords.
You can log into several websites and see which keywords they rank for. They are familiarized with their share of traffic, their position, etc. They also have nifty filters that let you show only relevant results.
For general keyword research, you can enter a large list of keywords that you want to analyze, or you can also use a keyword generator (which is very similar to Semrush's magic keyword tool).
With the Keyword Tool, all you need to do is enter a keyword seed. This will return keywords with "phrase match" and "related" keywords. Another thing you might notice here is that SimilarWeb is missing some useful filters, such as B.Mostly match filters, questions, word filters, etc.
The annual trend chart included with Semrush, as well as organic data versus paid data, is great.
However, unlike Semrush, SimilarWeb does not have an Estimated Keyword Difficulty which allows you to easily remove competitive keywords from the list as you process them.
Semrush vs SimilarWeb:

Accuracy
Since both tools use similar algorithms to collect, predict, and analyze click data, inconsistencies are inevitable.
Of course, if you start analyzing your own domains using Semrush Traffic Analytics or SimilarWeb and then compare the statistics with those in Google Analytics, you will see a difference in numbers.
The question is how big this difference is.
Semrush is the FIRST and LAST choice for Marketers
The numbers in the table show the difference between Reason Why Choose Semrush Over SimilarWeb
Global and Regional Data
Semrush Traffic Analytics offers full access to traffic statistics from 190 countries and can filter by location. All regions are available in the subscription. SimilarWeb also has data for a number of areas, but only provides access to purchased databases. Each country's database is assessed separately.
Why Choose Semrush Over SimilarWeb?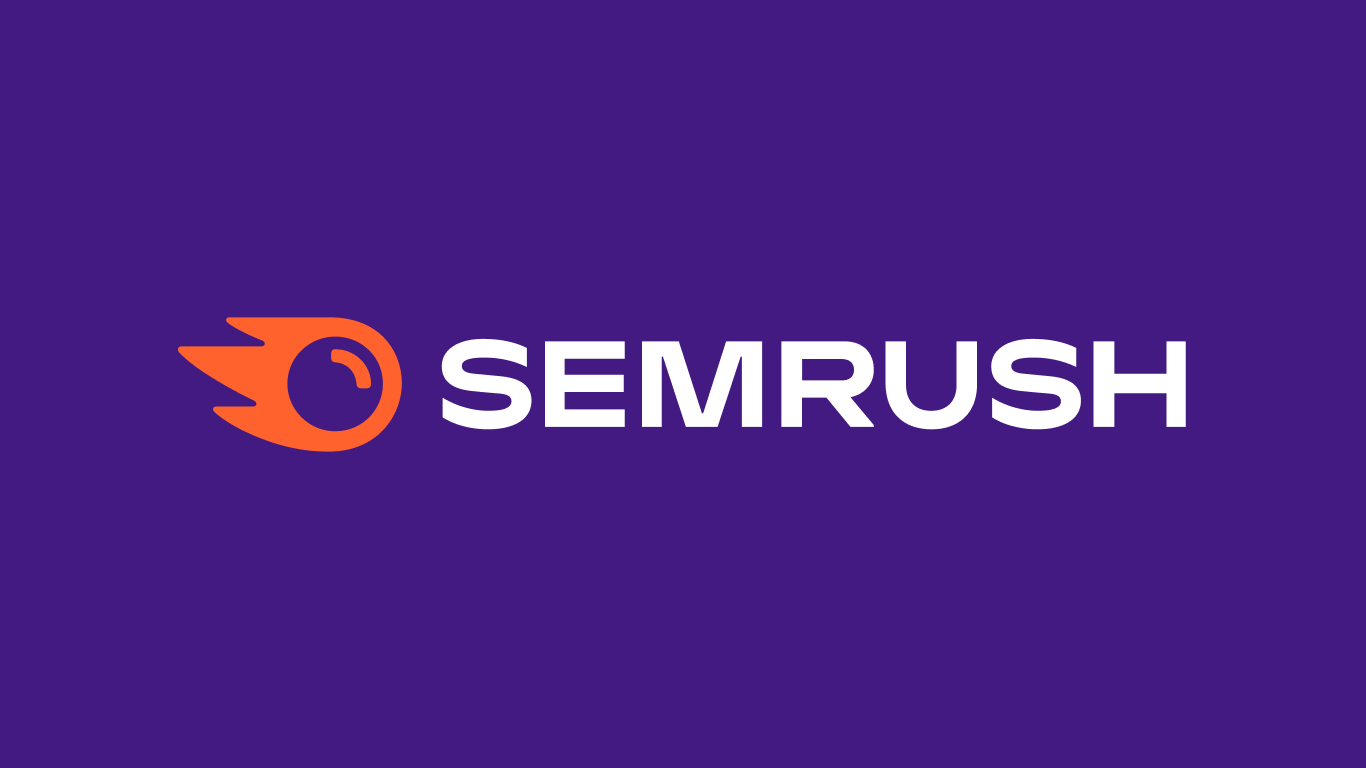 Semrush
Semrush gives you actionable recommendations to help you optimize your website, content, and marketing. campaigns are much faster.
All in one platform - SEO, content marketing, competitor research, PPC, and social media marketing - on one platform
SEO features - Advanced SEO features to help you stay ahead of the competition: semantic keyword grouping, ranking tracking, backlink analysis, on-page search engine optimization, and more.
Largest Keyword Database - Semrush has the largest keyword database on the market right now. The platform's database has grown from 2 billion to 20 billion in just two years. Semrush has access to 20 billion keywords in 142 databases for different countries. Backlink database with over 40T backlinks. THIS IS HUGE!!
Pricing Worth Investment - SEMrush is an amazing & powerful tool and you can't be disappointed using it. They have some tools that you won't get on other platforms.No hidden costs. Cancel anytime.
Content Marketing -

it has Research Tool, Content audit , Personal recommendations: keyword suggestions, text length, tone voices, readability, plagiarism Integration of WordPress and Google Docs

API & Integrations -

Google Tools: Google Analytics, Google Search Console, Google My Business, Google Ads Social media: Facebook, Twitter, Instagram, LinkedIn, Pinterest, Google My Business, YouTube Text editors: WordPress, Google Docs Other: Majestic, Trello, Zapier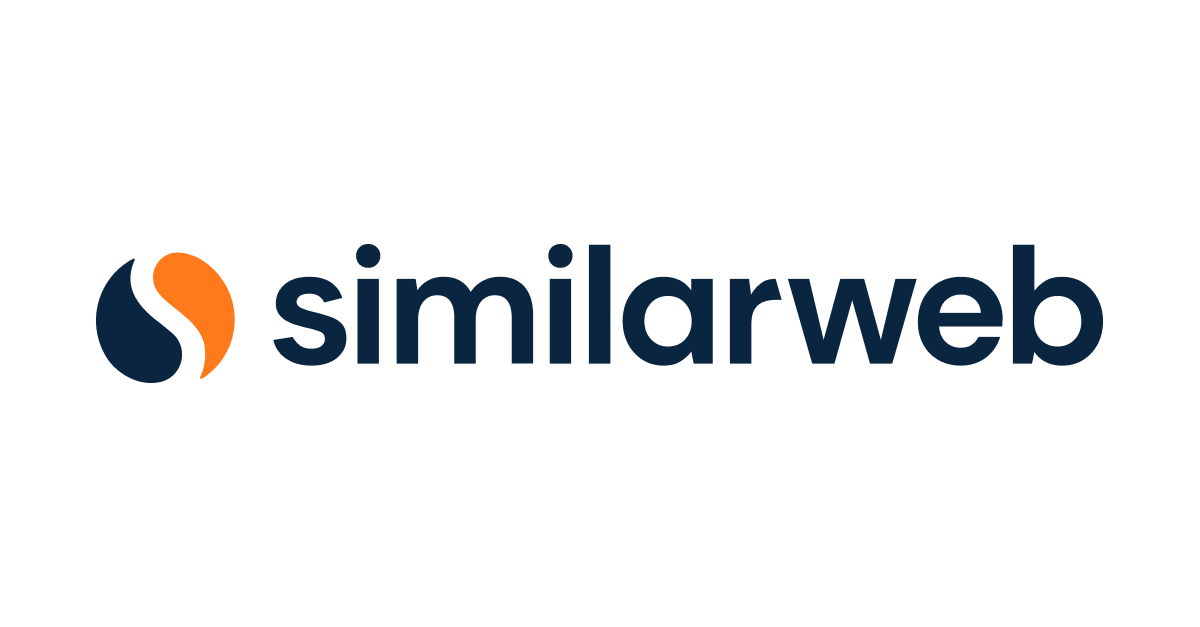 Similarweb
Similarweb is not a marketing platform. It is a web analytics tool that gives you analytical information about website traffic. That's all.
Not an All-in-one platform

- No advanced SEO tools. No content marketing or social media tools. No recommendations to put analytical insights into action.

SEO Features

- it only has basic SEO features for analyzing website traffic & sources. No in-depth keyword research or ranking tracking tools. There is no backlink database.

Unknow Keyword Database

- The size of the keyword database is unknown. There is no backlink database also. Also show Less accurate data or data are not available for websites with less than 50,000 visits per month. THIS IS NOT GREAT!!

Pricing Not Transparent

- Each additional tool costs separately. You may miss out on some important features as you have to choose which ones you want.

Content Marketing

- In one line it's not possible to use any type of blogging-related work because it doesn't have any features like that.

API & Integrations

- Only Only One Google Analytics nothing more.
Semrush

Vs SimilarWeb: Pricing
All the website traffic analysis capabilities, regional databases, and historical information included in the Semrush Traffic Analytics tool are available for $ 119 / month.
You will get all the benefits mentioned in this article, including an unmatched keyword database, by adding a Semrush subscription. So prices for the guru plan start at $ 229/ month.
Semrush Pricing
Semrush For FREE The Ultimate 20-in-1 SEO Tool
Most importantly, the prices are the same for every market.
SimilarWeb has a more complex payment scheme. The database for each country has to be purchased separately and many features (top pages, mobile data, etc.) also have to be paid individually.
The plan is also expensive and does not have a fixed price.
SimilarWeb Pos and Cons
✔️it's very easy to learn and navigate
✔️Has easy to read graphs
✖️Topic research not possible
✖️Unknown Keyword database
✖️SERP features analysis require additional cost
✖️Not possible to use the Google Data Studio
✖️They don't have data for websites with traffic of less than 5k
Semrush Pos and Cons
✔️Advanced Features even in free version
✔️Brand Monitoring is super amazing
✔️More accurate and current data
✔️Semrush is the top and last choice for many bloggers and digital marketers.
✔️Keyword magic tool is incredibly magical
✖️The tool is worth it. However, some small bloggers or freelancers may see cost as a barrier.
✖️ Honestly, I don't feel any other bad thing about the tool
Experts Share Insights About Semrush
1)Mario León Rojas - Performance Marketing Specialist, Banco del Sol
Semrush is like a keyword research tool, Google Trends, Moz, Hootsuite, and Similarweb in one.
2)Freddy Hunt - Director of SEO and Content Marketing, Oneupweb
We chose Semrush because the keyword tracking was much more accurate than our previous tools and the interface was very intuitive.
Conclusion
If you want to use your money and time more efficiently, it may make more sense to use Semrush Over SimilarWeb. That way, you get more for less. You can also add a generic Semrush subscription to your toolkit if you need a detailed analysis of digital marketing channels.
Semrush For FREE The Ultimate 20-in-1 SEO Tool
Because apart from traffic analysis, Semrush also offers many functions such as competitive backlink research, keyword research, paid traffic analysis, social media tools, etc.
On the other hand, I personally think that SimilarWeb might not be the best value for money as it has limited features compared to Semrush.
I think now you have a clear idea of which tools you use to get accurate data and add value to your SEO toolbox.